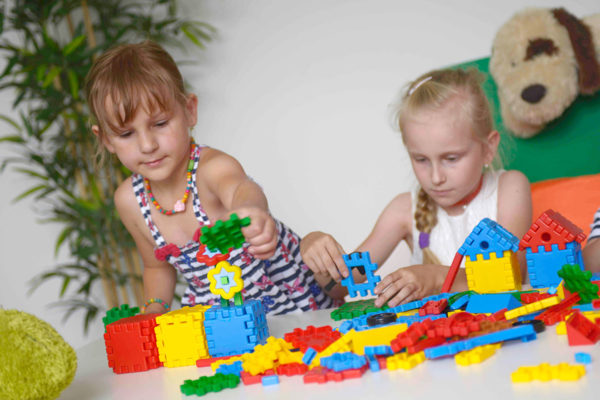 We aim to develop children's creativity and manual aptitude with the help of traditional Czech toys. We support dozens of preschools and elementary schools yearly in the two following ways:
'Builder from 3 years of age' program
free SEVA Box rental
How does it work?
PROGRAM 'Builder from 3 years of age'
In order to engage your preschool or elementary school in the 'Builder from 3 years of age' program, please fill out the form below (purchase not necessary). By doing this, you will receive two benefits:
By filling out the form, you will automatically be included in a prize drawing held every 3 months. The 5 winning schools will get free construction sets worth several thousand Czech crowns.
By filling out the form, you will receive a discount for each of your e-shop orders at e.seva-czech.cz. If your purchase exceeds 1,200 CZK (excluding VAT), you will receive FREE SHIPPING.
FREE rental of SEVA Box construction set
We offer all preschools and elementary schools the chance to try out our SEVA BOX construction set for 1 month. These kits help children develop their fine motor skills, support creative thinking and develop important cognitive functions such as attention, concentration and spatial orientation. The SEVA Box has a volume of 45 l and contains 3,570 parts of various shapes and colors and is suitable for children ages 4 and up.
How do I rent the SEVA Box? Send an e-mail request to Petra.Landovska@seva-czech.cz and include the name of your school and telephone number and we will get back to you and determine the dates. After the rental period expires, we will collect the SEVA BOX from you. If you decide on purchasing, simply email us and we will send you an invoice.
If you have any questions, do not hesitate to contact us at: Petra.Landovska@seva-czech.cz or call: +420 724 440 958..